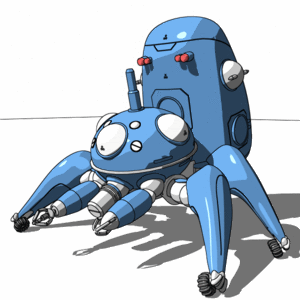 My first non-commission in a while. I started Tachikoma a while back, but then was backlogged with commissions so I had to stop. But now that I had a bit of free time on my hand I got back to work on him. I originally decided to make him because I had a few requests for him, and I had all the materials I needed laying around.
He's a bit on the smaller side, a little smaller then I normally make. He's about 5" tall, at the top of the back part. He has a lot of little details to him, stuff that I had to omit because it would have been too much to do, or would have cluttered the small frame. The basic frame consisted of the round head, back base and then the legs/arms.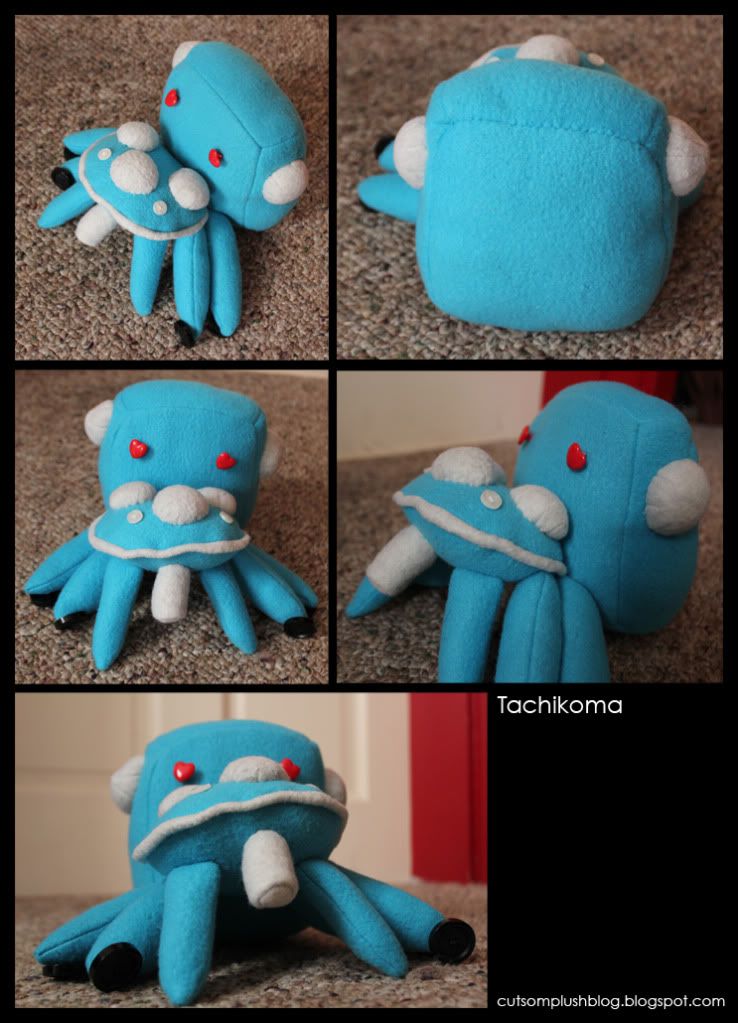 The head is two round shapes, and the material was sewn together to have it stick out like that. the buttons act as the smaller details on it. The buttons on the legs act as the wheels on his legs. The choice of the heart buttons was really meant for it to be more cute. I have a ton of these heart buttons sitting around and I wanted to take advantage of it. The smaller circles are all half circles sewn with the same shape, the same dome shapes that he has. A lot of the minor details like the claws I had to omit because of how small it was.
His little arms and legs remind me of an octopus. I should make myself a little army of Tachikoma's for my desk!