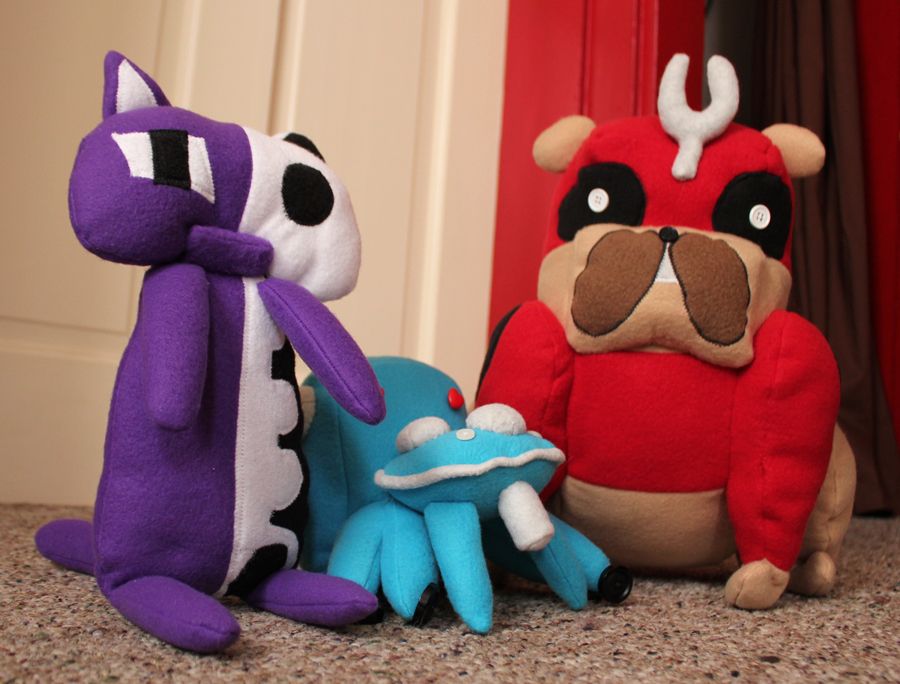 Interested in one of my plushies? Guess what, I take commissions! Each one of plushies are custom made to whatever you want; size, shape, color, etc. That means you get a plush made exactly for you and your tastes. I can make anything you want, something from a series or something original. Just ask away!
Materials
My materials are anti-pill fleece; so it is super soft and won't wear away. I can make it in different fabrics if you're interested in that, but depending on the material it could raise the price. Little details can also be done with sculpty, buttons, or any other material that may help add that extra touch.
What I can do
- Anime
- Manga
- Video Game
- Comics
- Original Character
And anything else you may be able to think of. I'm open to about anything. If it's something that might be beyond my skill level or be able to be made into a plush I will let you know. But so far I haven't run into that problem yet, so feel free to test my limits!
Contact
If you want to commission a plush email me at:
rinchansflower@gmail.com
Sub:
"Plush Commission"
If you have a reference please attach or link me to it. My price depends on the complexity of the project, what fabrics I have in stock and the size of it. And please let me know what size you want your plush, the size also goes into the price! Just email me for an initial quote.
Payment and Shipping
Payment is by paypal only. Initial quotes do not include shipping. Payment is half starting and half when the project is completed. The first half guarantee's a slot and gives me the money to buy the fabrics I may need for your plush. Shipping will be invoiced in second payment. Shipping is through USPS Priority Mail service. I ship outside the US as well.
Any questions, feel free to email me and ask! Thanks for looking!