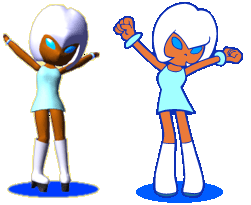 For Otakon we have a IIDX panel and we wanted to make the panel a bit more interactive. We want to give something out as a prize, so I made a little Tran to give away.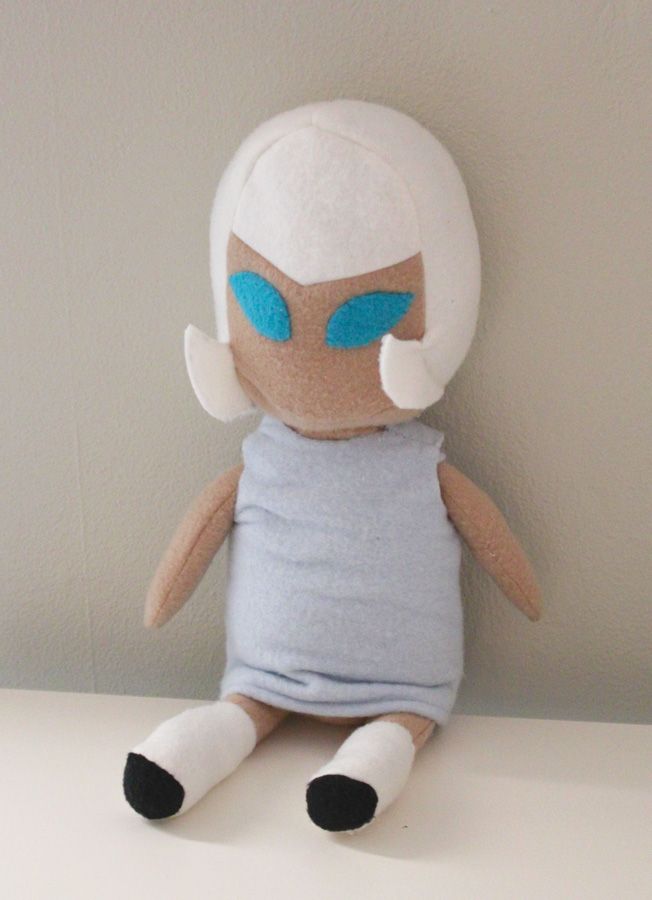 Her shape was really basic so it really wasn't difficult to pattern. This is actually my first humanoid type plush, so I was happy it was something rather simple to make. She didn't really have any facial features, other then her eyes which were appliqued on.
The hair detail sticks out a bit so it could fit with the drawing so it would wrap around her face. The dress was actually sewn separately and then added onto her, so it could fit a bit better with what the reference was. The bottom of her feet have the little black to match with the platform detail.
There's not much else to say about her, since she's a really simple plush. We don't know the panel schedule yet but once we do I'll make sure to post it here so everyone can check it out!