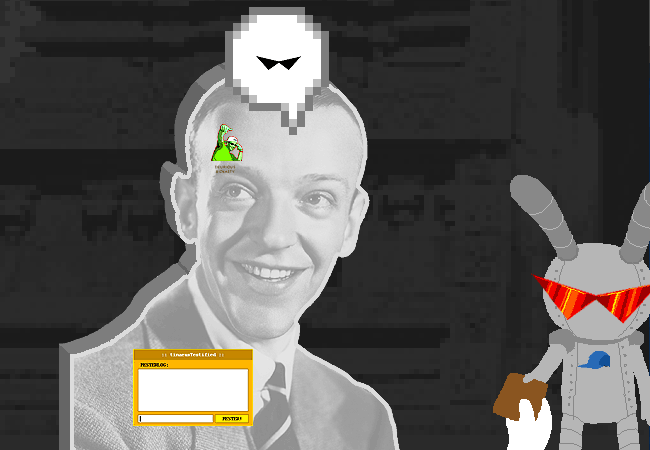 I got into Homestuck fairly late in the game. The story had really come along and I had a lot to catch up on. So in my free time after work I would read and catch up, and it was really awesome. I'm really into the comic and plan to cosplay Jane for Otakon. Since I went with her default outfit, I wanted a little prop to carry around. Ever since I saw Lil' Seb I feel in love and thought he be perfect to carry around with me while I explore Baltimore.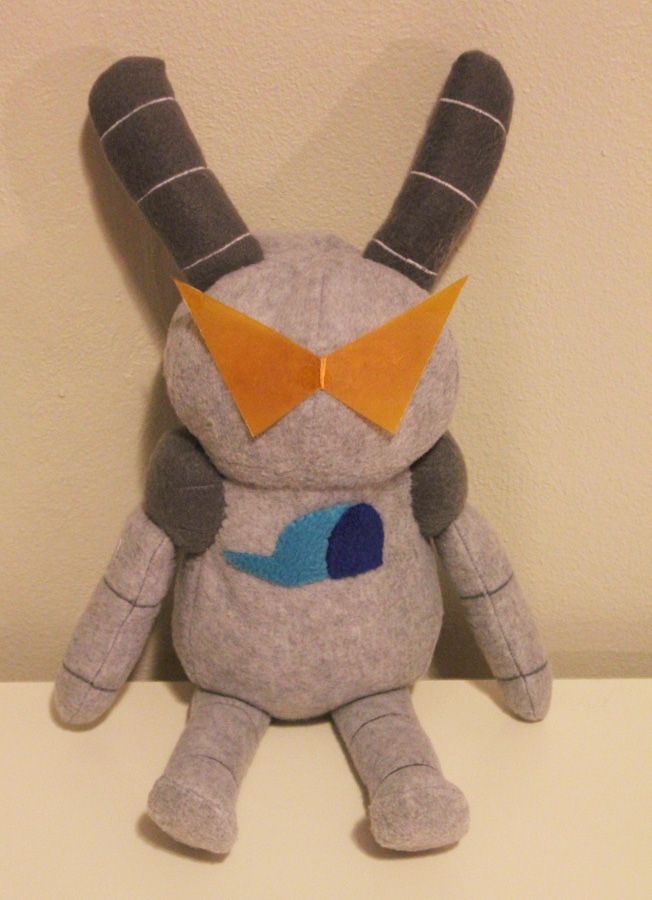 His design was really rather basic so I didn't have a hard time creating the shape. The real time consuming part was doing the little stitching detail along his arms, legs and ears. The little hat on him was hand stitch and then stitched onto his chest with a small invisible stitch. Everything is made out of fleece. I tend to prefer fleece for robots since they don't have the fuzzy look most animal type creatures would have and its still super soft.
The glasses are made from a small sheet of plastic and orange velum paper. The velum sits behind the plastic so the glasses could still have the sort of shine to it that his glasses have in the comic. Its attached to the face with a single stitch on the center of his face.
I decided against going with the little grommets on his face and body because I thought it might take away from the plush and hide it, and on the sprite you don't see them. Either way I'm pleased with how he turned out. I hope to see other Homestuck fans at Otakon!