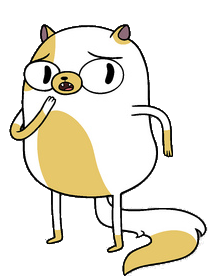 Since I made Jake it was only natural I made Cake. When I made Jake I didn't have enough white fabric for Cake, but I've sold Jake so I wasn't really able to get photos of them together. Since I was waiting for fabric for my commissions and I had the extra white fabric so I could make her.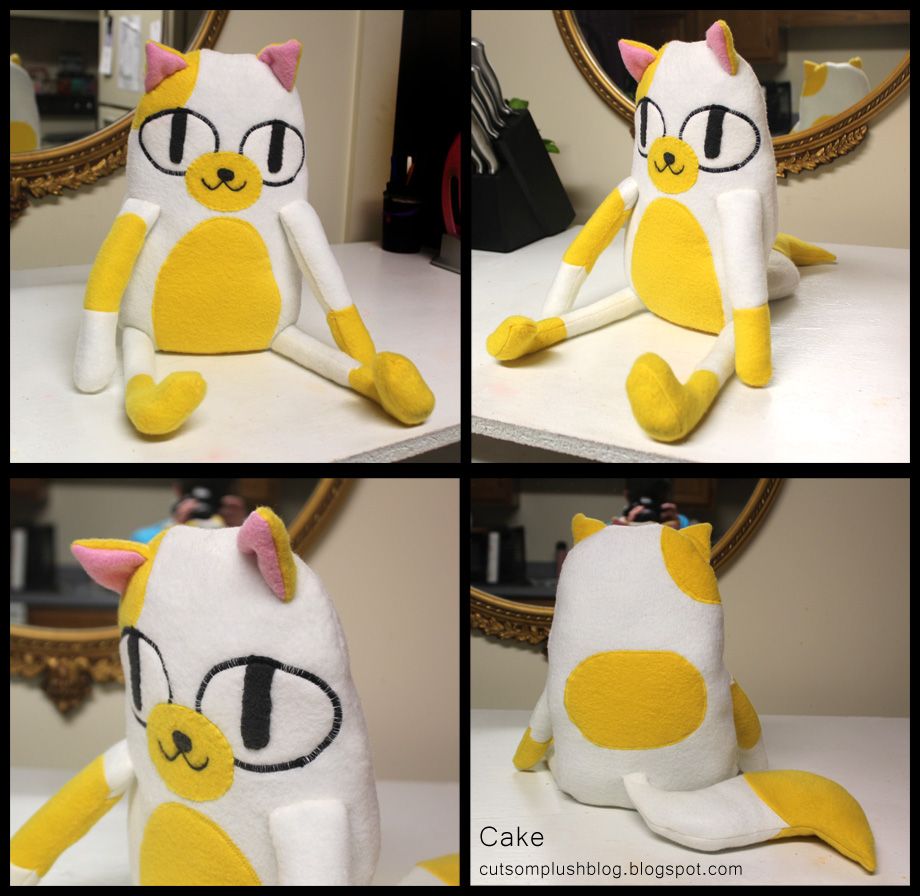 Cake was super simple to make. I based her pattern off of Jake's pattern. I only really needed to make something for the tail and ears. The face and body are appliqued on, while the tail and limbs were sew together. It was just easier to do it that way, for stuffing purposes. I think for next time I might make the dark lines around the eyes a bit thinner. I don't think it looks bad, but it might look better if its thinner.
The ears are just attached on the top, rather then sewn in. No particular reasons for doing that, just felt like it. The ears look just as nice either way I think. There actually isn't too much I can say more about Cake that I haven't said about Jake. It's a really simple plush to make, but probably one of my favorites.