I had been following the Lets Play for Dangan Ronpa, which is a really amazing game, and I just had to make the evil little mascot Monobear.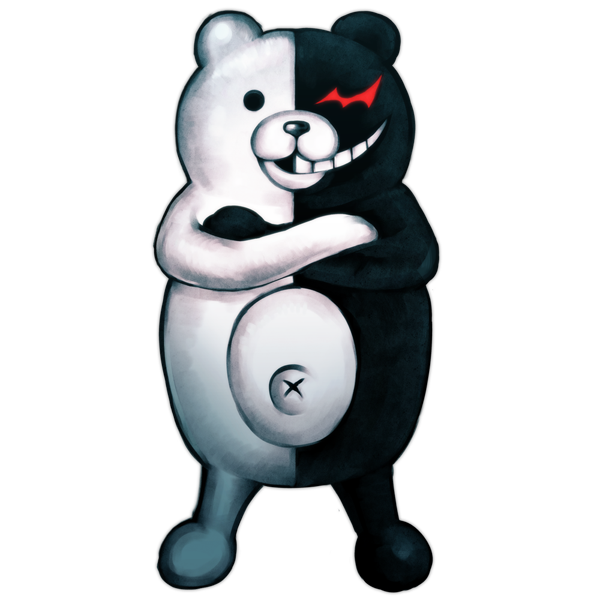 His basic shape was rather easy, since his shape is a basic teddybear shape (my second teddybear actually). It was really a matter of piecing everything together and making sure the black and white parts of his body met up correctly.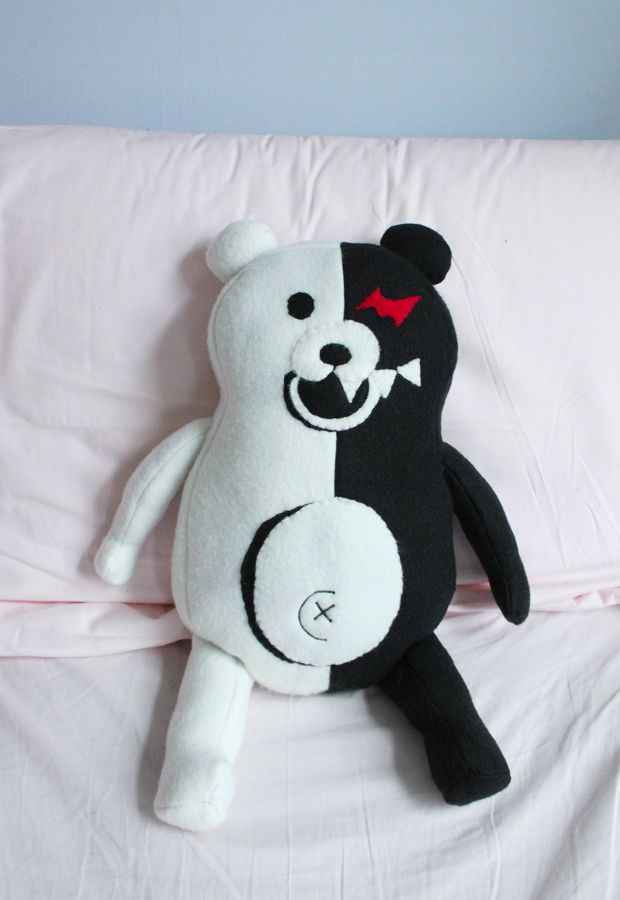 The hardest part of him was really more tedious. The details on his body were all hand sewn on, the eyes, mouth, even the stomach. His body had this thick line looking effect that I wanted to recreate, so I layered fabric to create the line, as well as keep the same colored fabric from blending in with each other.
The little detail on the stomach is sew on, so he could look like he had the bellybutton. There isn't a whole lot to say about the shape and body, its very simple, allowing all the little details to stand out for him. I plan on doing a DR cosplay eventually, so now I have a little prop for myself!