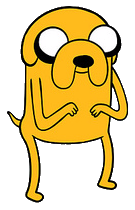 So recently I really started to get into Adventure Time. I'm not sure why I was so behind on the show, probably because I don't really have cable. But I got the chance to watch it and I fell in love. I just had to make something from the show. So I looked over what I had and I was happy to be able to make Jake.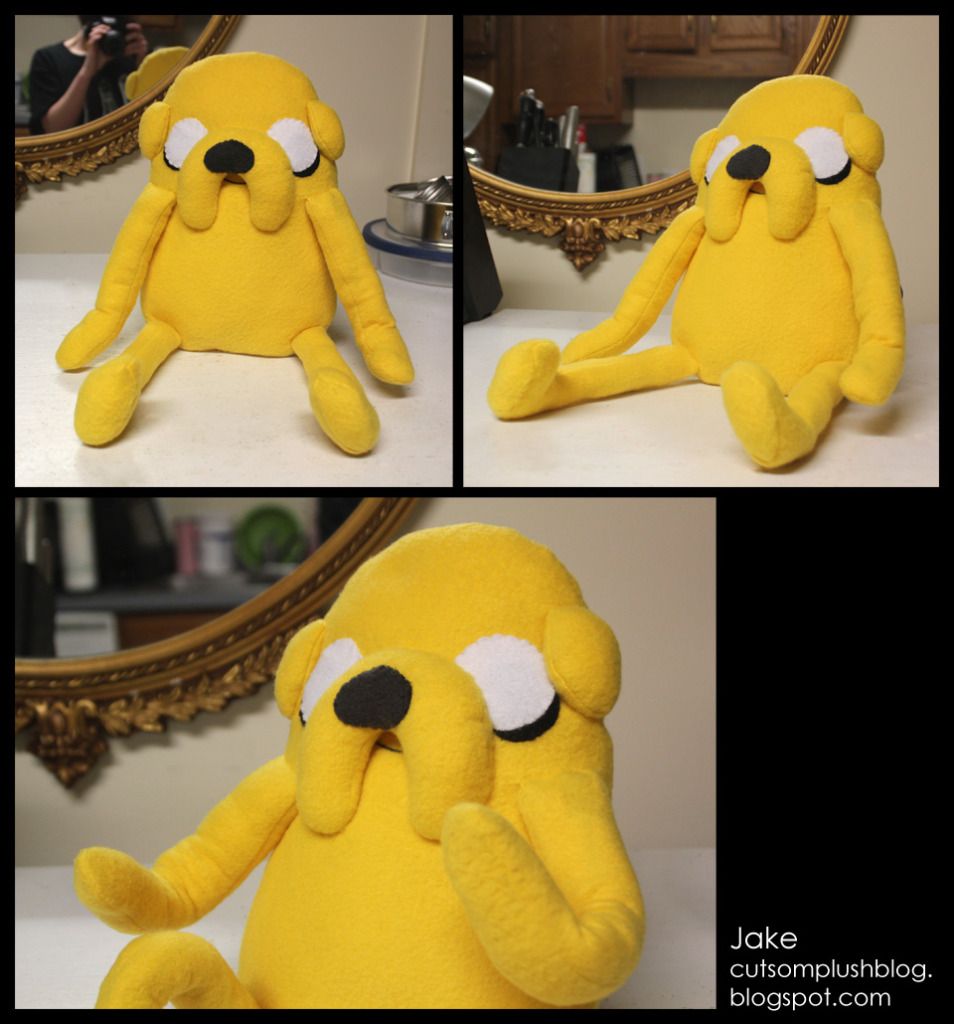 His shapes are pretty basic, and he was really rather easy to make. The eyes are hand appliqued on, no other reason other then it was easier to sew it that way. The eyes were so big, I didn't really see the need to use the machine.
The special part about Jake is his arms and legs. In the show he's always changing them or doing odd sort of poses, so I made sure to include wires, so that they were bendable. So now his arms and legs can do any sort of silly pose. I'm really happy with how he ended up overall!